Done in collaboration with Riversong Design and O'Keefe-Fiorenza, this custom-built cottage is warm and inviting. Located in the coveted Lac St. Sixte district, it features pine timber frame and maple floors sourced from Wakefield, Quebec.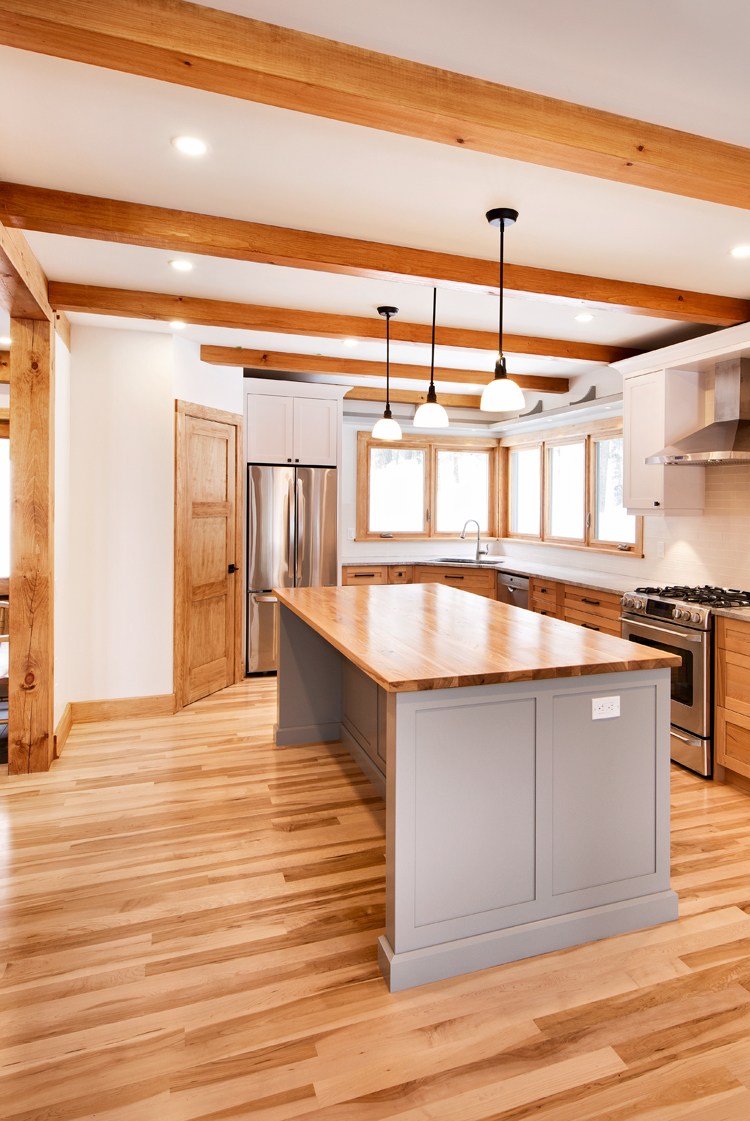 Traditional style. Modern convenience.
The traditional timber frame is a complementary contrast to the modern conveniences this cottage affords. Wrapped in the warmth of wood, the cottage is brimming with custom millwork, including a grand staircase, custom cabinetry, a mudroom bench, and a stunning fireplace.