High-design meets high-end finishes
This award-winning dwelling is situated within the established neighbourhood of Rothwell Heights in Ottawa. Designed by architect, Jason Flynn and artfully crafted by custom home builder, Casa Verde Construction. This urban home incapsulates the clients' vision to incorporate high-design with custom, high-end finishes throughout.
This project took home three awards at last year's 2020 Greater Ottawa Home Builders' Association (GOHBA) – Housing Design Awards.
Awards received:
– Custom Urban Home of the year;
– Custom Bathroom – Contemporary; and
– Exterior Details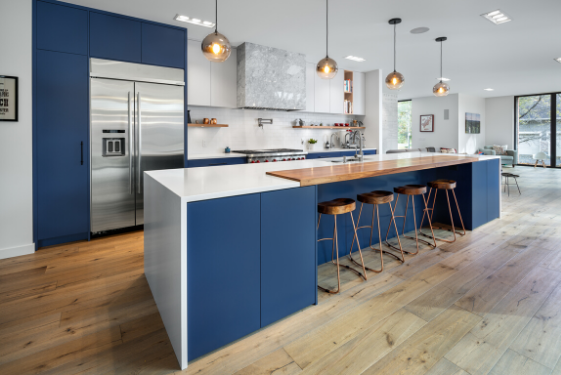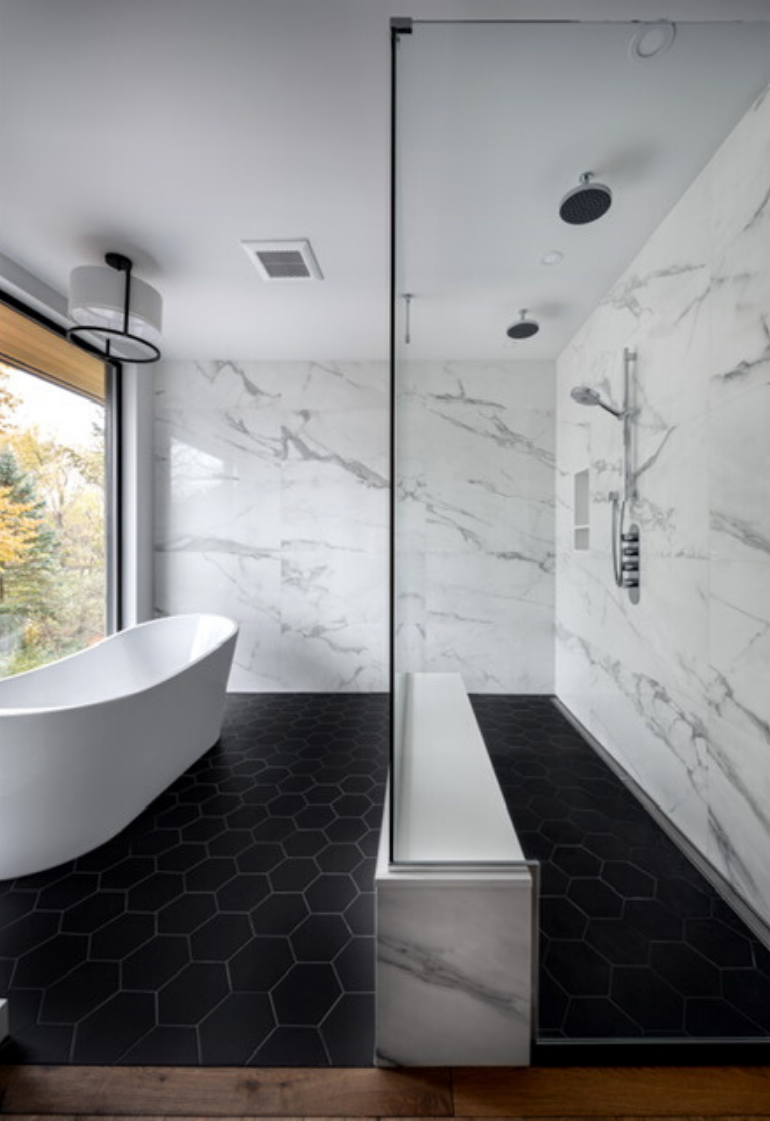 On-trend design elements such as trendy wallpapers, light fixtures and hardware, as well as a glass-railing staircase give this home its hip and modern interior persona. Whereas, exterior design features such as, reclaimed red brick, barn-board siding, black window frames, and metal details all attribute to its contemporary facade.