Designed in collaboration with Riversong Design and 2H Interiors, this custom built home was built with the outdoors in mind. Expansive windows allow sunlight to stream in from every room. Conversely, one's gaze can't help but take in the beauty of nature outside.
Sustainability made its mark with a kitchen island, custom shelving and beautiful barn doors – all built using wood from an old barn the client had purchased.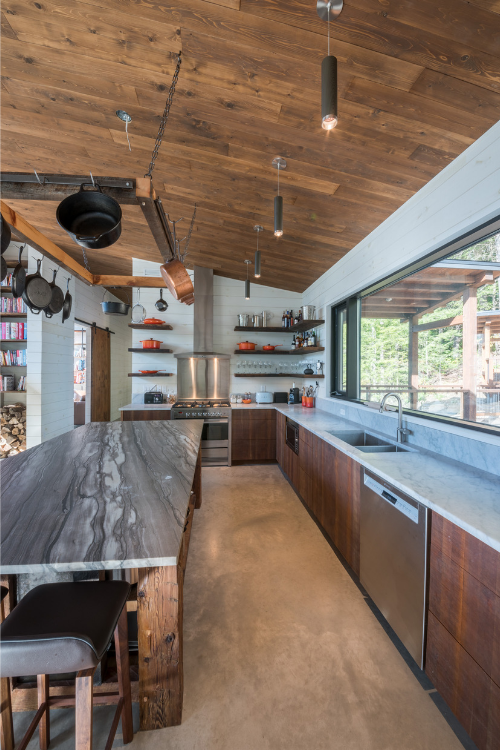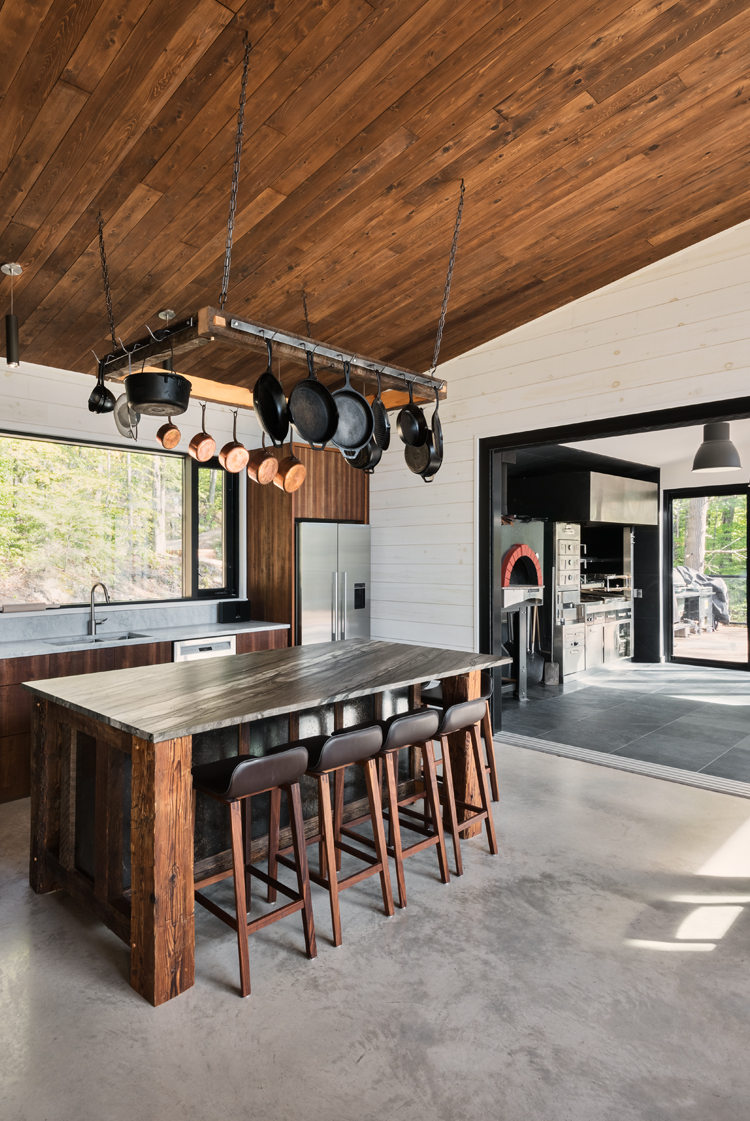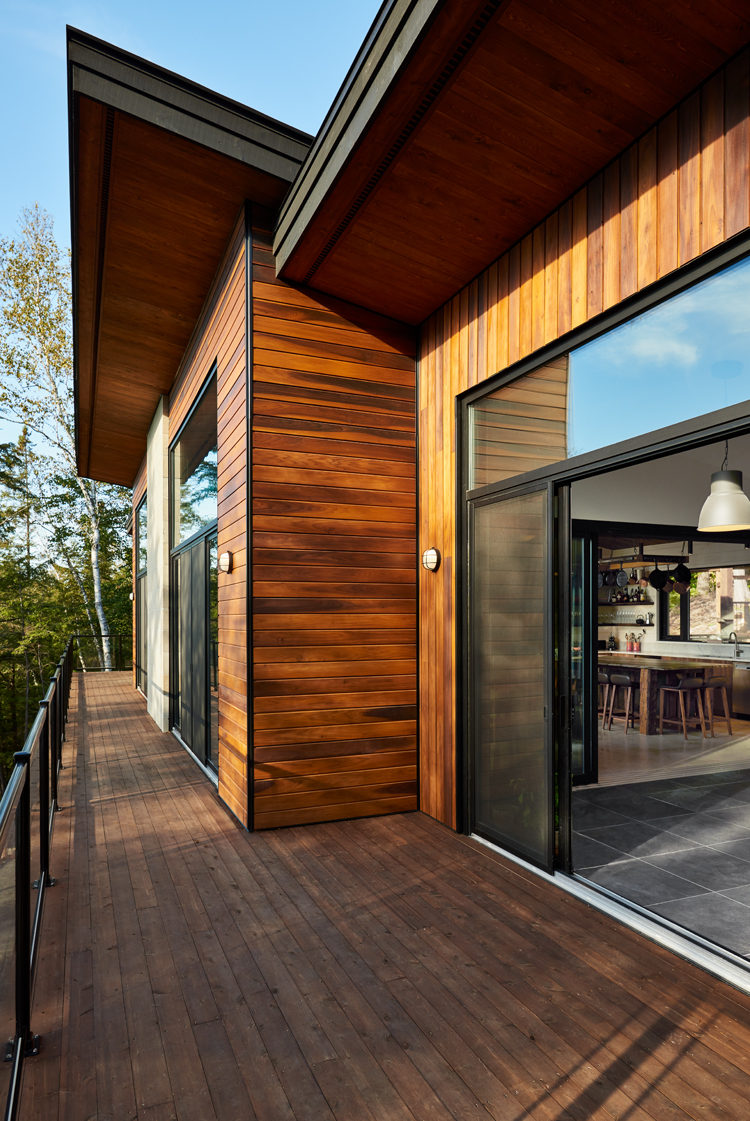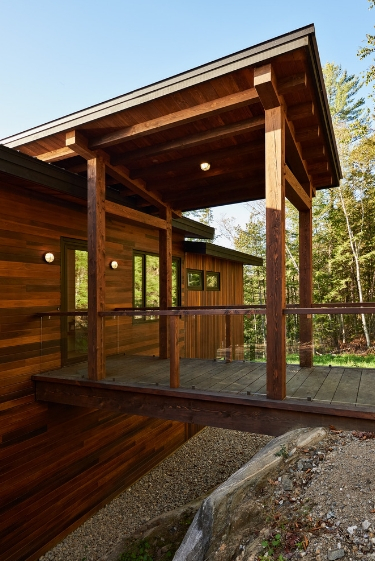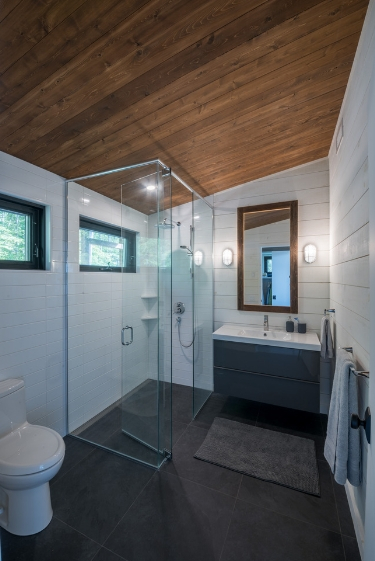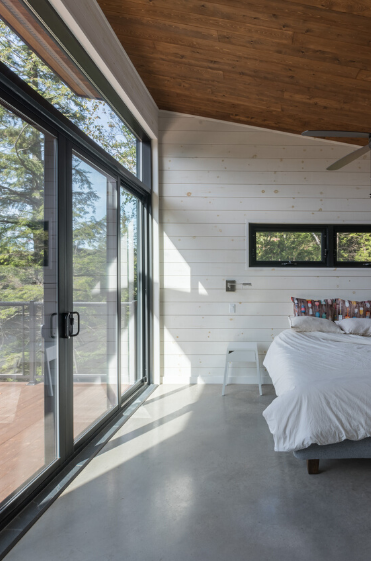 Designed for BBQ enthusiast
Our client presented us with a unique request for his custom home. As a collector of BBQs from around the world, he needed a space to showcase his prized collection. In response, we provided him with a fully fireproof 3-season room that houses 17 BBQs from Spain, Hungary, Argentina, India and Chile, just to name a few.